If
you are a wedding or event professional who lives in, or within 50 miles of the Charlottesville (Central Virginia) area we're so glad you've found us. The CCWEP, founded in 2010, was created to offer the many talented professionals in our area an opportunity to get to know each other, learn and have some fun! Our members are solo-entrepreurs or employees of small creative businesses and our community offers them a huge network of colleagues and resources right here in the Charlottesville area.
CCWEP events (both social and educational) are a great way to get to know other industry professionals, to share information about your services and to learn more about what others are offering in a fun, casual atmosphere. Our community is always growing and changing and we welcome you here. If you have ideas or suggestions, or would like to contribute your time and talent to keeping the CCWEP strong and vibrant please contact us. If you are interested in becoming a member,
JOIN US
!
We hope you will find our community a great resource and networking opportunity but most of all, a lot of fun!
Leadership
the
CCWEP was started in 2010 by Claire Frances (Goodman) & Jessica Sheffield Bullard.  They saw the need for this incredible, talented community of wedding & event professionals to have opportunities to spend time together and get to know each other.
In 2015 Jessica stepped away from the CCWEP to devote more time to her growing family and Adam Donovan-Groves of Donovan-Groves Events stepped in for the year to keep the community thriving. Today's CCWEP Leaders are: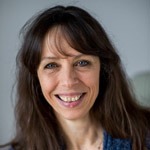 Claire Frances
Claire, along with Jessica Sheffield Bullard, founded the CCWEP in 2010 and is thrilled to have Nikki, Lisa and Meg now step in to join her in taking this amazing network of Charlottesville wedding professionals into the future. Claire is an ordained Interfaith minister and has performed more than 900 weddings for people of all faiths and cultures.
profile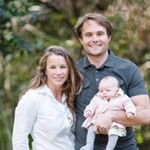 Meg Runion Perdue
I am beyond thrilled join the great team behind the CCWEP. I have been a member of the CCWEP since its beginning and am so proud of our wedding community and look forward to being able to help give back. We are all so fortunate to have such a fantastic organization as a resource to network, learn from, and just enjoy a glass of wine together and I am thrilled to be helping Claire continue to support and grow such a wonderful local resource for our vendors to meet and connect.
profile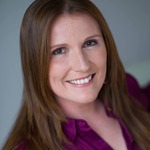 Lisa Skillman
Lisa has lived in the Charlottesville area for the past 10 years after receiving her Bachelor's in Business Administration and Marketing as well as her Master's in Teaching from Mary Baldwin College. She is the founder of Local Nanny Network, which provides premier on-site childcare for special events and weddings in the Charlottesville area. Aside from being an entrepreneur, Lisa is engaged to Charlottesville wedding photographer, Aaron Watson. Lisa has a passion for hiking, photography, her little dogs Lexi and Reese and loves to travel whenever possible.
profile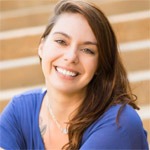 Nikki Benedikt
Nikki has been an increasing force in the Charlottesville wedding scene and has been recognized for her work.  Beyond exquisite make-up applications, she additionally owns The Spot Beauty Shop where the bridal party can prepare in advance for the big day with spray tanning, waxing, facials, and hair cut and color work.
profile
Join now so you won't miss out!