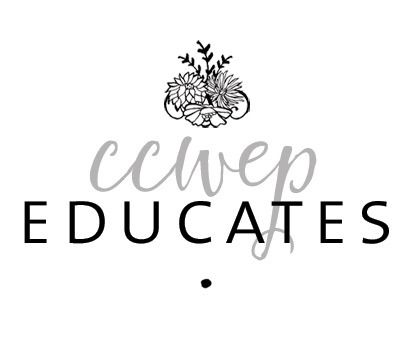 Each
year, in addition to our unmatched industry-specific networking opportunities, the CCWEP offers educational programs geared to help you streamline and grow your wedding & event business. These morning programs are offered
at various locations around Charlottesville. Check out the list (below) of past seminars and please consider joining us for our next one coming up in January. CCWEP Educates programs are a benefit of CCWEP membership.
Join today
!
Monday • January 23, 2017 • 9AM
Social Media Tips & Tricks
for Wedding Professionals
Speakers: Brantley Ussery and Ellen Sewell of the Charlottesville Albemarle Convention & Visitors Bureau
Social
media doesn't have to consume your time – or be an afterthought! Join social media experts Ellen Sewell and Brantley Ussery for tips and tricks on how to manage your social media accounts effectively and efficiently! You'll learn ways to save time, while still getting out valuable messages and high-quality imagery that your followers expect to see from you. Plus, you'll learn ways to get better engagement, interaction, and grow your base of followers,
especially for Facebook and Instagram! Think blogging is dead? Think again! Ellen & Brantley will discuss why blogging is more important now than ever – and how it can be a powerful content engine for all of your social media platforms. This seminar will be followed by a Q&A session, so you can pick their brains for even more information about the ever-changing world of social media and digital marketing strategies!
Check back soon for more information.
Free for paid members. Join today!
Past Programs
April 2016
Setting Goals & Developing a Marketing Plan
Speaker: Marijean Jaggers of Jaggers Communication
Venue: Darden School of Business

November 2015
Streamlining Your Wedding Business
Speaker: Meghan Ely of OFD Consulting
Venue: Old Metropolitan Hall

August 2014
Personalizing Your Social Media Plan
Speaker: Jennifer Prince of Hill City Bride
Venue: City Space

November 2013
Building Your Business in the Off Season
Speaker: Meghan Ely of OFD Consulting
Venue: Restoration Hall